Same Day Flower Delivery in Shrewsbury
For flower delivery in and around Shrewsbury look no further than The Florist. A friendly and welcoming family-owned florist run by Sandra Bateman. The Florist are highly experienced in creating and delivering beautiful bouquets, amazing arrangements and breathtaking baskets and more - All created with talent, love, care and attention to detail. No two bouquets or arrangements are ever the same. Each and every one is handmade and hand-delivered using the lushest freshest blooms available.
We deliver everything from fabulous birthday gifts, impressive anniversary flowers and thank you gifts, Valentine's Day flowers, Mother's Day gifts and more. Every design is made using only the best quality, freshest flowers.
Ordering online with us is easy with same day flower delivery available Monday to Saturday on orders before 2pm. Our online ordering system is 100% secured with Direct2florist so you can rest assured that your order is in safe hands. Direct2florist offers a service where customers can easily send flowers nationwide and around the World.
We're proud of providing the best and finest funeral flowers during times of sadness. Although we do offer a range of funeral and sympathy flowers for same day delivery, larger and more intricate arrangements are likely to take longer, so give us a call on the number below for confirmation.
Our fully qualified florists specialise in wedding flowers – for special wedding flower packages that will make the big day extra special email us to set up an appointment or call us to discuss your needs..
If you have any further questions – Please feel free to call us on 01743 241133.
Alternatively, drop us a line on sandra.bateman1@icloud.com and we'll respond to your enquiry as soon as possible.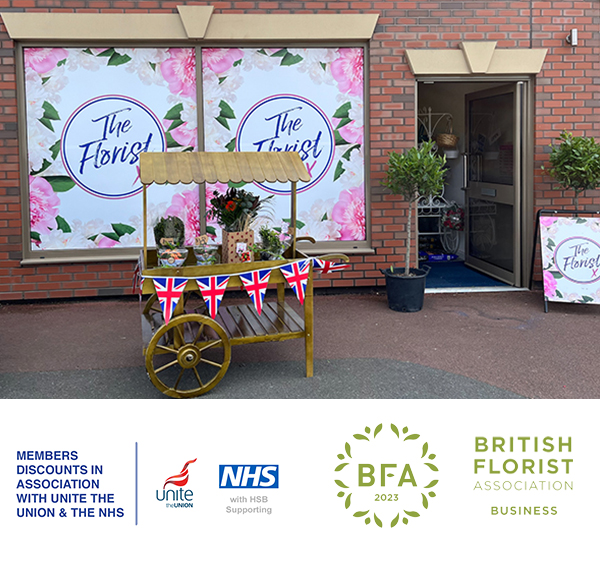 Main delivery locations
As an independent florist in Shrewsbury, The Florist has been designing stunning bouquets and floral arrangements for all occasions for many years. Whatever your floral needs, we offer a friendly and welcoming experience to each and every customer and strive to deliver the very best service each and every time. 100% satisfaction is our aim.
If you're looking to send flowers for the same day, next day or nominated day delivery make your selectional and choose your preferred delivery option during the checkout. We cover Shrewsbury and surrounding areas Bowbrook, Uffington, Bicton Heath, Battlefield, Bayston Hill and many more.
We appreciate that delivery experience is paramount and we take extra care to ensure flowers stay at their best and are presented to leave a lasting impression with your recipient. We're passionate about making sure every customer enjoys a great service - from ordering, creating, through to delivering the flowers with care in pristine condition - you can rely on us!
So, go ahead in confidence and place your order and let us make your flower delivery one to remember!